From Medical to Recreational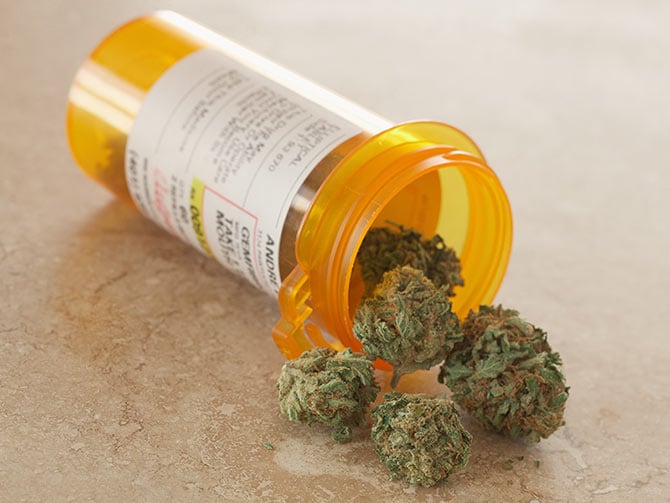 Image from Dreamstime
In 1996, California voters passed the nation's first law legalizing medical marijuana (cannabis).[1] The Compassionate Use Act, as Proposition 215 was referred to, put the power to prescribe marijuana into the hands of caregivers, who were tasked with serving as gatekeepers to what had until then been an illicit substance. Some expressed concern that this was just a "Trojan horse" that would lead to outright legalization.[2]
Now 22 years later, marijuana can indeed be purchased outright for recreational use in California and several other states. Several more states are currently weighing a similar path, their advocates now more commonly stating their case in economic rather than medical terms. Barring a substantial intervention from the Department of Justice (not to be counted out, given Attorney General Jeff Sessions' well-known opinions on marijuana), such states will likely come to be the rule rather than the exception.
Two decades into the relaxing of the nation's marijuana laws, it's worth asking whether the original medical arguments for doing so still hold weight. Does cannabis offer a legitimate medical treatment for some of our most entrenched and difficult conditions? Do its risks outweigh its benefits? To find out, we surveyed the latest data in several key indications.
Persuasive Data
Cancer: The Original Compelling Case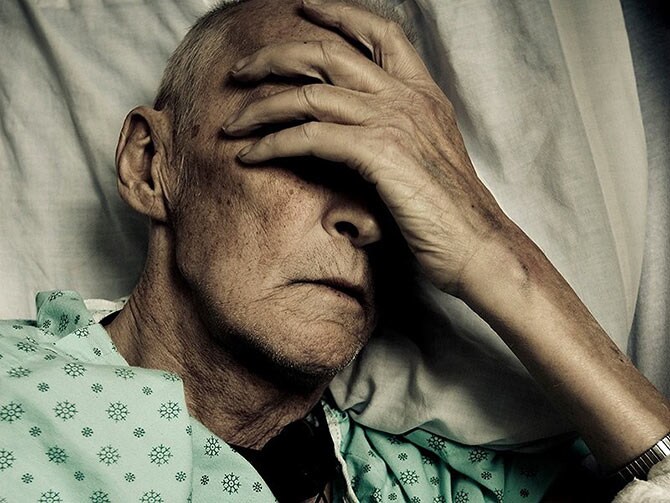 Image from iStock
One of the key arguments waged by early proponents of medical marijuana was its efficacy in abating the side effects of cancer and its treatments. Recent findings back up the veracity of those arguments.
The authors behind a 2018 prospective analysis of nearly 3000 patients with cancer, the majority of whom were in advanced stage, determined medical marijuana to be a "desirable therapeutic option."[3] Chief among its attributes were the palliative effects of alleviating pain, nausea, and lack of appetite. Perhaps the strongest evidence in support of its use is in the direct treatment of chemotherapy-related nausea and vomiting, according to a 2017 comprehensive review of the use of cannabis and cannabinoids from the National Academies of Sciences, Engineering, and Medicine (NASEM).[4]
Cannabis use is common among cancer patients; data from Washington State (where recreational use is legal) show that approximately 25% of such patients used it within the past year.[5] Though cannabis' palliative benefits appear sound, it may be that some people are turning to it under the so-far unfounded theory that it provides anti-tumor benefits.[6] Concerns over this trend prompted the US Food and Drug Administration to issue a warning in 2017 to companies promoting cannabis use as a cure to cancer patients.
Is Marijuana Friend or Foe in Fighting the Opioid Epidemic?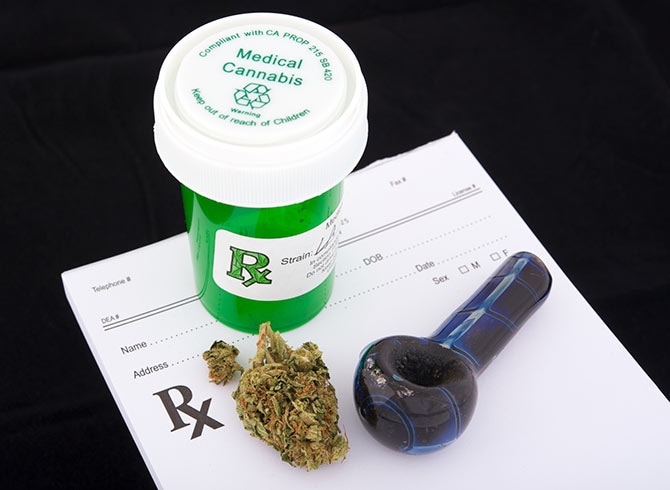 Image from Dreamstime
Chronic pain is the other indication with the strongest body of evidence supporting the use of medical marijuana.[4] In a shift that may come as a surprise to those who lived through the government's 1980s "Just Say No" campaign, which famously designated marijuana a "gateway drug," some clinicians are promoting it as a prime weapon in deterring drug addiction.
As the United States' opioid crisis becomes more entrenched, marijuana and its analgesic effects have been offered as a safer, less addictive substitute. Physicians have reported "remarkable results" with medical marijuana in the treatment of pain and have proposed offering it after conservative therapies have failed but before opioids. There has been a recent uptick in the use of cannabis by elderly and disabled patients,[7] and it was found that those who could legally access it required fewer prescriptions for painkillers and other medications.
However, others have argued that providing medical marijuana to offset opioid addiction relies on weak correlational evidence.[8] That cannabis use was recently found to be associated with an increase in nonmedical opioid use underscores the need for caution.[9]
Positive Results for Spasticity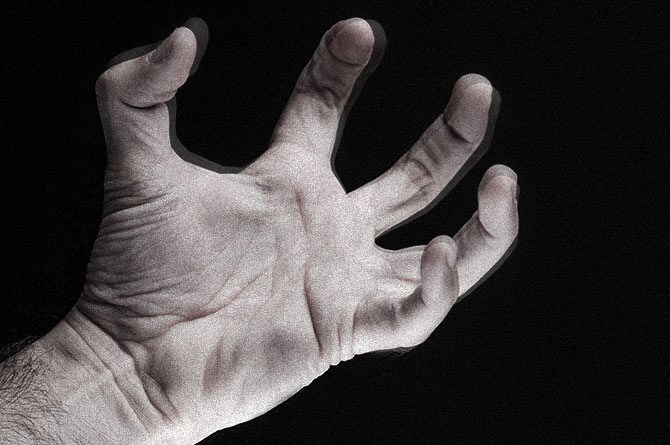 Image from iStock
Relative to some other conditions, cannabis use has been tested extensively as a treatment for spasticity, the sensorimotor disorder that results from an upper motor lesion and occurs frequently with chronic neurologic conditions such as multiple sclerosis (MS) and paraplegia due to spinal cord injury.[4]
A 2015 systematic review in JAMA gave the use of certain oral cannabinoids for treating spasticity due to MS the highest grade of evidence, alongside chronic neuropathic and cancer pain; however, even here, the strength of the data were considered moderate.[10] Two years later, the NASEM evaluation found the body of evidence for improving patient-reported MS spasticity symptoms to be substantial, though they deemed data on its impact in patients with paralysis due to spinal cord injury insufficient.[4]
Lack of Evidence and Verifiable Risks
Gastrointestinal and Neurologic Conditions: Failures Abound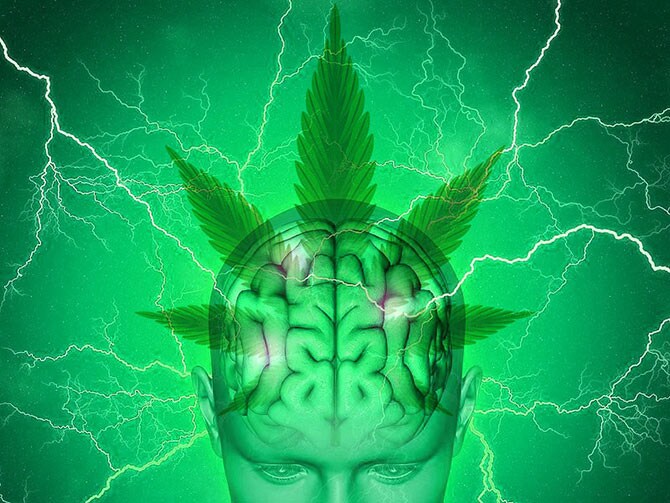 Image from iStock
Although there are undoubtedly a few indications in which various forms of cannabis have shown promise, recent research is more commonly characterized by a failure to observe a beneficial effect.
The nonselective cannabinoid receptor agonist dronabinol failed to outperform placebo in a randomized trial in adults with irritable bowel syndrome associated with diarrhea.[11]
Despite some initial evidence supporting the seizure-reducing effect of cannabis in treating epilepsy, the studies were considered limited by lack of blinding and other notable flaws.[6] Recent evidence has even suggested that cannabis compounds may negatively interact with common antiepileptic drugs.
A 2018 report from NASEM found no or insufficient evidence to support the use of cannabis and its various formulations in the treatment of neurodegenerative conditions such as Parkinson disease, amyotrophic lateral sclerosis, and Huntington disease.[6]
Cannabis for Mental Health Issues May Cause More Harm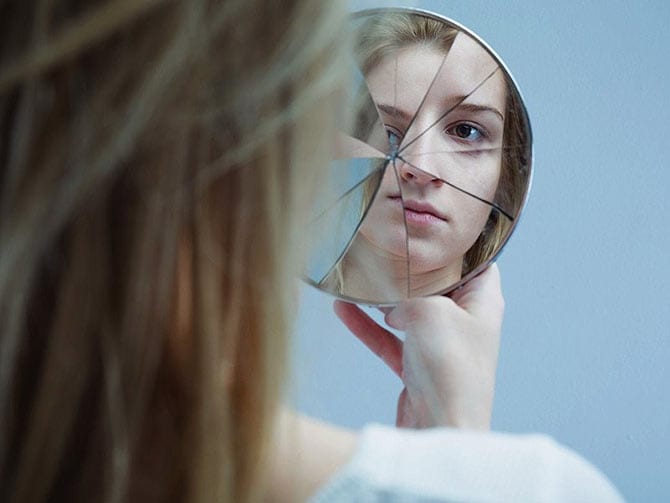 Image from Dreamstime
Cannabis is frequently prescribed for the treatment of post-traumatic stress disorder (PTSD). Recent estimates suggest that in states with legalized marijuana, perhaps more than one third of patients who use it medically are doing so primarily to treat their PTSD.[12] Despite this, a 2017 review of the topic found supportive evidence to be scant at best, with an accompanying editorial going so far as to call the lack of high-quality evidence alarming.[13] There is also limited evidence to support its use for alleviating anxiety,[6] another popular indication.
Conversely, there is a robust and growing body of evidence that cannabis can cause otherwise preventable psychotic illness and worsen its prognosis following onset.[14] Patients experiencing first episodes of psychosis are more likely to relapse if they continue using cannabis.[15] A study of adolescent boys found that every year of regular marijuana use increased the risk for subclinical psychotic symptoms by 21% and subsequent subclinical paranoia or hallucinations by 133% and 92%, respectively.[16] Research is underway into whether cannabis-using and -nonusing patients have distinct impairments, as suggested by preliminary evidence.[14]
As legalization of cannabis has made higher-potency strains and synthetic cannabinoids more widely available, both of which increase the risk for psychosis,[17] practitioners with patients exhibiting signs of mental health issues are advised to counsel them of the dangers. This is all the more crucial given that patients with these conditions are known to self-medicate with marijuana.[18]
Breathe Uneasy: Marijuana Smoke Poses Unique Risks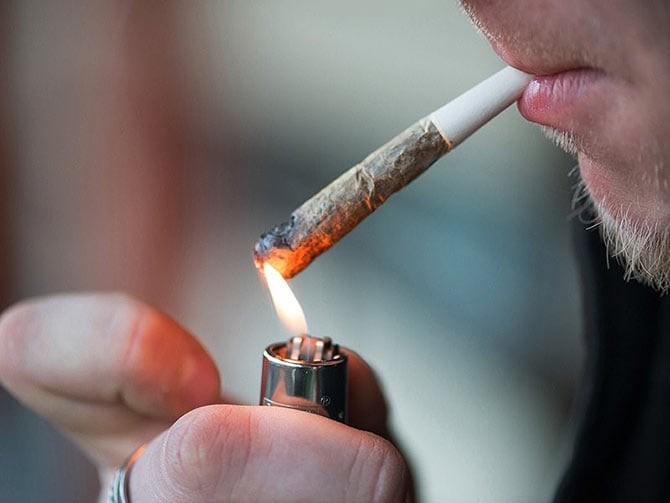 Image from Dreamstime
As marijuana is poised for larger commercialization within the United States, it may find itself under scrutiny for a host of health concerns more commonly associated with tobacco use.
A 2016 study[19] found that when measuring the effect of secondhand smoke, marijuana exposure may in some ways be more harmful than tobacco. One minute of exposure to secondhand marijuana smoke caused more than three times the length of time in vasodilation of the femoral arteries (90 vs 25 minutes) of living rats. This effect was maintained regardless of whether cannabinoids or rolling paper were included in the marijuana product smoked. If replicated in human patients, this would indicate that secondhand marijuana smoke would have negative effects similar to those of tobacco.
Marijuana is the second most smoked substance besides tobacco, and they produce similar combustion-related components.[20] As such, it should come as no surprise that smoking marijuana carries significant risks to pulmonary structures. Although there is no compelling evidence linking occasional marijuana smoking to chronic obstructive pulmonary disease, it has been persuasively associated with chronic bronchitis symptoms, large airway inflammation, and phlegm production.[4,21] There is also a biologically plausible link between marijuana smoking and the risk of developing lung cancer,[21] though evidence at the moment is considered moderate and not statistically strong.[4]
Legalization has expanded the use of cannabis to edible, vapor, and other formulations. However, for as long as smoking remains the most popular mode of consumption, patients will be at risk for compromised cardiopulmonary health.
Lack of Trials Keeps Marijuana's True Value a Mystery
As the map of where marijuana is available continues to expand, it can be easy to overlook that it is still classified by the US Drug Enforcement Administration as a Schedule I substance. This has severely limited how the research community can access and test it in various medical conditions.
The dearth of randomized controlled trials on medical marijuana has kept its true value a mystery. That this should continue to occur when marijuana has been easier to access than ever before will undoubtedly serve as frustration to clinicians whose patients use it, medicinally or recreationally.
Cannabis' efficacy in treating cancer-related symptoms, chronic pain, and MS should alleviate concerns that clinicians were used simply as unwitting pawns in the campaign for legalization. Conversely, the string of indications where medical cannabis, at best, failed to show a benefit and, at worst, was associated with significant morbidity should serve as a counterpoint to the rose-colored outlook put forth by some of its more optimistic advocates.
Nonetheless, in decriminalizing marijuana, this substance that has been used for medical treatments throughout recorded history may finally come out of the shadows and under the scrutinizing gaze of clinical researchers. How it performs in that setting will certainly be worthy of our attention.
Follow Medscape on Twitter: @Medscape
References
National Conference of State Legislatures. State Medical Marijuana Laws. Article. Accessed March 21, 2018.
Lane C. 'Medical marijuana' is a Trojan horse. The Washington Post. Article. Accessed March 29, 2018.
Bar-Lev Schleider L, Mechoulam R, Lederman V, et al. Prospective analysis of safety and efficacy of medical cannabis in large unselected population of patients with cancer. Eur J Intern Med. 2018;49:37-43. Abstract
National Academies of Sciences, Engineering, and Medicine. 2017. The Health Effects of Cannabis and Cannabinoids: The Current State of Evidence and Recommendations for Research. Washington, DC: The National Academies Press. Article. Accessed March 30, 2018.
Pergam SA, Woodfield MC, Lee CM, et al. Cannabis use among patients at a comprehensive cancer center in a state with legalized medicinal and recreational use. Cancer. 2017;123:4488-4497. Abstract
Abrams DI. The therapeutic effects of cannabis and cannabinoids: An update from the National Academies of Sciences, Engineering and Medicine report. Eur J Intern Med. 2018;49:7-11. Abstract
Kaskie B, Ayyagari P, Milavetz G, Shane D, Arora K. The increasing use of cannabis among older Americans: a public health crisis or viable policyalternative? Gerontologist. 2017;57:1166-1172. Abstract
Hall W, West R, Marsden J, Humphreys K, Neale J, Petry N. It is premature to expand access to medicinal cannabis in hopes of solving the US opioid crisis. Addiction. 2018 Feb 22. [Epub ahead of print]
Olfson M, Wall MM, Liu SM, Blanco C. Cannabis use and risk of prescription opioid use disorder in the United States. Am J Psychiatry. 2018;175:47-53. Abstract
Whiting PF, Wolff RF, Deshpande S, et al. Cannabinoids for medical use: a systematic review and meta-analysis. JAMA. 2015;313:2456-2473. Abstract
Wong BS, Camilleri M, Eckert D, et al. Randomized pharmacodynamic and pharmacogenetic trial of dronabinol effects on colon transit in irritable bowel syndrome-diarrhea. Neurogastroenterol Motil. 2012;24:358.
O'Neil ME, Nugent SM, Morasco BJ, et al. Benefits and harms of plant-based cannabis for posttraumatic stress disorder: a systematic review. Ann Intern Med. 2017;167:332-340. Abstract
Patel S. Cannabis for pain and posttraumatic stress disorder: more consensus than controversy or vice versa? Ann Intern Med. 2017;167:355-356. Abstract
Sami MB, Bhattacharyya S. Are cannabis-using and non-using patients different groups? Towards understanding the neurobiology of cannabis use in psychotic disorders. J Psychopharmacol. 2018 Mar 1. [Epub ahead of print]
Schoeler T, Petros N, Di Forti M, et al. Effects of continuation, frequency, and type of cannabis use on relapse in the first 2 years after onset of psychosis: an observational study. Lancet Psychiatry. 2016;3:947-953. Abstract
Bechtold J, Hipwell A, Lewis DA, Loeber R, Pardini D. Concurrent and sustained cumulative effects of adolescent marijuana use on subclinical psychotic symptoms. Am J Psychiatry. 2016;173:781-789. Abstract
Colizzi M, Murray R. Cannabis and psychosis: what do we know and what should we do? Br J Psychiatry. 2018;212:195-196. Abstract
Schofield D, Tennant C, Nash L, et al. Reasons for cannabis use in psychosis. Aust N Z J Psychiatry. 2006;40:570-574. Abstract
Wang X, Derakhshandeh R, Liu J, et al. One minute of marijuana secondhand smoke exposure substantially impairs vascular endothelial function. J Am Heart Assoc. 2016;5.
Chatkin JM, Zabert G, Zabert I. Lung disease associated with marijuana use. Arch Bronconeumol. 2017;53:510-515. Abstract
Joshi M, Joshi A, Bartter T. Marijuana and lung diseases. Curr Opin Pulm Med. 2014;20:173-179. Abstract
Medscape Pulmonary Medicine © 2018 WebMD, LLC
Any views expressed above are the author's own and do not necessarily reflect the views of WebMD or Medscape.
Cite this article: Smoke and Mirrors: Is Marijuana Actually Medicinal? – Medscape – Apr 18, 2018.